The SENG National Board is made up of representatives from each chapter committee. The Board meets in person once a year and regularly by videoconference/ teleconference in order to manage and administer the society. Contact details of the board members are available on the Contact the SENG Board page, and individual Chapter pages.
---
Steve Posselt CPEng, FIEAust, RPEQ - Chair
Steve is a civil engineer who specialises in water and wastewater. He was the founding director of three successful equipment manufacturing companies which varied in size from 12 to 100 people. He is a successful author and adventurer, having paddled and dragged his wheeled kayak 12,000km both in Australia and around the world and is the only person to have paddled up the Lower Mississippi River in a flood. For more than a decade he has devoted significant time and money to promote the need for urgent action on climate change. I can be contacted via email at steve@kayak4earth.com.
---
Graham Davies MIEAust CPEng (Mechanical) - Immediate Past Chair
MD Resonant Solutions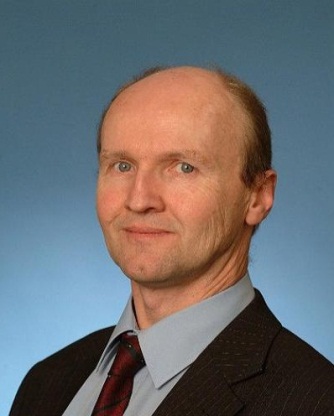 Graham is a Chartered Engineer with 25 years' experience in design, analysis, operations and project management in the energy, mining, manufacturing and water industries. Graham has had senior roles in the corporate sector, including managing large multi-disciplinary projects, as well as directorships in small businesses. He has also developed IP (including patents) for products that are currently on the market. This career experience along with diverse outdoor interests has lead to his passion in sustainability and the belief that society needs to rethink its values and economic system.
---
Fatima Hammad - Treasurer
Alden Kirkpatrick BE (Mechatronic) BEc - SA Representative
Energy Efficiency Engineer, Sustainable Savings Pty Ltd

Alden is a mechatronic engineer, with experience in energy. He is currently working as an energy efficiency consultant for Sustainable Savings, modelling the consumption of existing buildings and assessing opportunities for retrofits and strategies to reduce their electricity consumption. Previously, Alden has consulted for Resonant Solutions on an energy-based economic system to quantify and account for externalities in engineering and business practice. He was also awarded the 'Best Energy Related Project' prize at the Mech. Engineering Level IV Project Exhibition in 2012. Alden joined the SENG National Board in 2015, following over two years experience as Treasurer and Events Coordinator for the SA SENG chapter, and membership of the organising committee for the 2015 National SENG Conference. Alden holds a Bachelor of Engineering (Mechatronic) and a Bachelor of Economics from the University of Adelaide.
---

Michelle Bruce - ACT Representative
Michelle is a Chartered Environmental Engineer with over 20 year's experience in environmental regulation and compliance, environmental policy preparation and implementation, and environmental and conservation program administration. Michelle's roles have ranged from field based regulatory operations in regional and urban areas to executive leadership roles at both State and National levels.
Samantha Lee MIEAust BE (Chemical) BSc - Vic Representative
Associate, Lee-Ho Partners Pty Ltd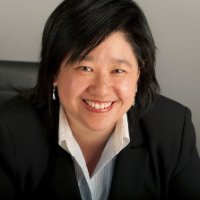 Samantha Lee has been a member of the SENG Vic Committee since 2013, and is currently the Chair.
She is an Environmental Engineer working as an environmental consultant in her own consultancy business. She has over 18 years' experience specialising in Environmental management (environmental impact assessment; environmental approvals; environmental auditing), project management, environmental legislation and standards (including ISO 14001)
Her experience spans across multiple sectors including Defence, transport, infrastructure, water, and energy for both private and government clients. Prior to starting her own consultancy in mid 2015, she worked for large consultancy firm AECOM for 10 years and EPA Victoria for 4.5 years.
---
Jennifer Maverick - Newcastle Representative
Michelle North MIEAust CPEng - Western Australia Representative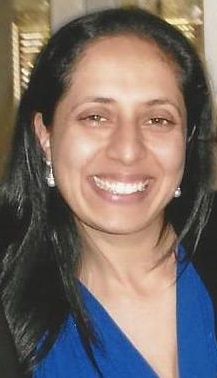 Michelle North (nee de Souza) is the WA representative on the SENG National Board and the Chair of its WA chapter. Michelle is also a Board member of the Environmental College of Engineers Australia and is actively involved with the delivery of Continuous Professional Development (CPD) for its members through SENG, as well as the editor of the College's quarterly newsletter. She is Engineers Australia's national representative on Standards Australia's committee to assist ISO with the development of its new international standard for Mine Closure, as well as EIANZ's working group to develop a specialist Certified Environmental Practitioner discipline for land rehabilitation. Michelle is also SENG's representative on Engineers Australia's Infrastructure Panel. A Chartered Professional Engineer (CPEng) with over 16 years' experience in the public and private sector, Michelle has a Bachelor of Environmental Engineering (Hons) from the University of WA and is listed on the Australian National Professional Engineers Register (NPER). Her skillset includes environmental impact assessment, preparation and execution of environmental management plans, obtaining environmental approvals for a diverse range of projects and managing multi-disciplinary teams to deliver large scale projects.
---

Warwick Foster - NSW Representative
Warwick Forster has worked for over 20 years in the energy industry in Australia and the last decade in renewable energy development, with a focus on energy storage in recent years. After working previously for a number of businesses including ACTEW, Alinta, Aurora Energy, Babcock & Brown Power, Ergon, Energex, Union Fenosa Wind Australia and Vector Energy, he now runs consulting firm, Apogee Energy. Much of his current work is in energy storage and has recently assisted the Australian Energy Markets Commission, Evo Energy, Ausgrid, and FRV among others in this field. He has an Honours Degree in engineering from the ANU as well as degrees in Economics from ANU and a MBA (Technology Management) from LaTrobe University.
---

Xenia Plakhotnik - Queensland Representative
Xenia is a new member of SENG, having joined in November 2018. Her passion and drive for sustainability has allowed her to deserve as place on the National board as the Queensland representative in 2019. She is a chemical engineer with experience in metallurgical and biological engineering. She is currently working as a process engineer at Hatch in Brisbane. Current projects are in the areas of pyrometallurgy, off-gas and alumina. Previously Xenia has worked for Thermo Fisher in a biologics production facility.