The SENG National Board is made up of representatives from each chapter committee. The Board meets in person once a year and regularly by videoconference/ teleconference in order to manage and administer the society. Contact details of the board members are available on the Contact the SENG Board page, and individual Chapter pages.
---

Benjamin Hanley - Chair
Benjamin Hanley is the SENG national board chair. A finance MBA graduate, chartered engineer and member of the Australian Institute of Company Directors, Benjamin brings with him experience and insight from numerous tier one construction, infrastructure and remediation projects. Benjamin's career and passion is focused on unlocking sustainable long-term value for communities, businesses and environments. In his capacity as SENG national board chair Benjamin does not represent his employer.
Steve Posselt CPEng, FIEAust, RPEQ - Immediate Past Chair
Steve is a civil engineer who specialises in water and wastewater. He was the founding director of three successful equipment manufacturing companies which varied in size from 12 to 100 people. He is a successful author and adventurer, having paddled and dragged his wheeled kayak 12,000km both in Australia and around the world and is the only person to have paddled up the Lower Mississippi River in a flood. For more than a decade he has devoted significant time and money to promote the need for urgent action on climate change. I can be contacted via email at steve@kayak4earth.com.
---
Fatima Hammad - Treasurer
TBA - NT and SA Representative
---

Michelle Bruce - Deputy Chair and ACT Representative
Michelle is a Chartered Environmental Engineer with over 20 year's experience in environmental regulation and compliance, environmental policy preparation and implementation, and environmental and conservation program administration. Michelle's roles have ranged from field based regulatory operations in regional and urban areas to executive leadership roles at both State and National levels.
Dinesh Jayasuriya - Vic Representative
---
Barratt Moulds - Western Australia Representative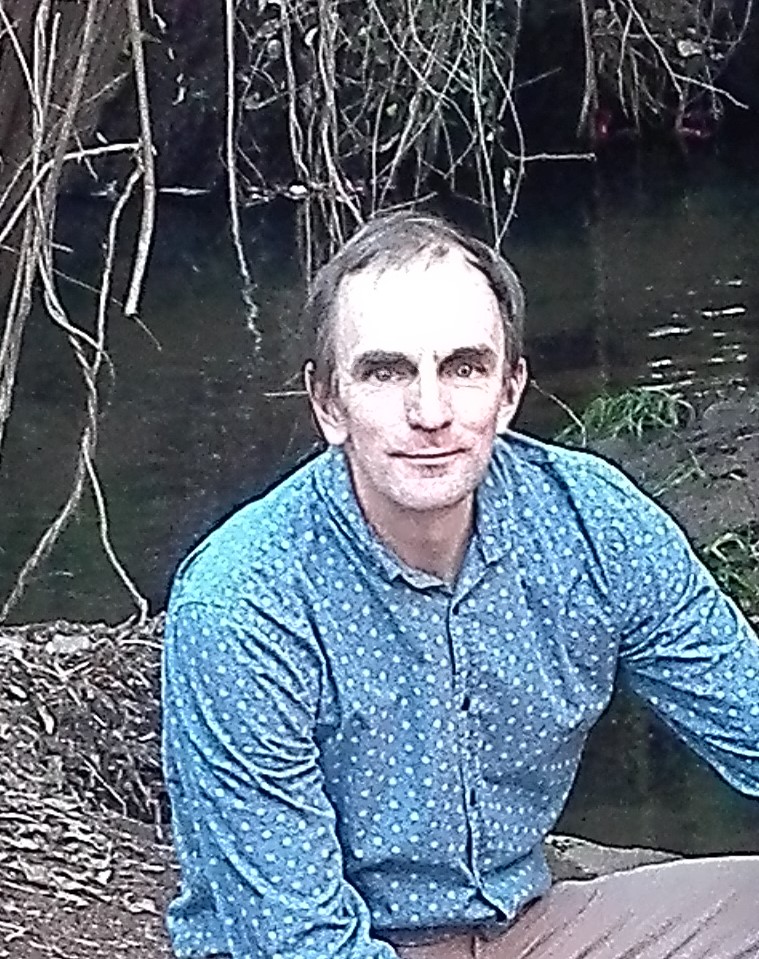 Brett Moulds is the WA representative on the SENG National Board. Brett is a registered environmental and chemical engineer with extensive experience in the water industry. He is passionate about delivering infrastructure that is compatible with the goals of ecological and environmental protection and restoration.

Xenia Plakhotnik - Queensland Representative
Xenia is a new member of SENG, having joined in November 2018. Her passion and drive for sustainability has allowed her to deserve as place on the National board as the Queensland representative in 2019. She is a chemical engineer with experience in metallurgical and biological engineering. She is currently working as a process engineer at Hatch in Brisbane. Current projects are in the areas of pyrometallurgy, off-gas and alumina. Previously Xenia has worked for Thermo Fisher in a biologics production facility.

Lara Harland FIEAust, CPEng, NPER, RPEQ – Environmental College Representative
Lara was Chair of the SENG National Board from October 2011 to October 2013. She is a Civil Engineer with 20 years' experience in the water supply, sewerage and environmental industry. She has undertaken considerable work relating to Environmental Management Systems developed to ISO14001, including numerous internal, and second party audits and construction management plans. Other environmental and civil work includes detailed design, strategy/feasibility studies and environmental assessments. As project manager she has coordinated and managed technical specialists on a large number of projects, along with successful experience in community/stakeholder consultation and environmental impact studies. Lara has served on the local QLD chapter of SENG in various positions since 2003 and has been involved on the National Board since March 2006. She is committed to sustainability and strongly believes that we are all responsible for solving the problems of today's society. We can do this by walking our talk and actively contributing to solutions where we are capable of doing so.