Date:
Monday, October 13, 2014 - 17:30
Venue:
Hawken Auditorium, Engineering House, 447 Upper Edward St, Brisbane
Event Details:
Employers often lament that students and, more worryingly, recent graduates lack the "soft skills" needed to succeed during industrial placements – attributes such as effective communication, pro-active demeanour, orderly management of self and effective team membership and team leadership1. This deficiency undermines support for industry engagement programs despite their role as a key element in the formation of young engineers.
In support of the last two cohorts of its BE/ME industrial placement students the School of Chemical Engineering at the University of Queensland has trialled an innovative experiential workshop that recognizes that developing the soft skills needed to be effective in teams is not hard but it can be confronting.
Utilising a unique combination of insights drawn from the fields of commitment based management and affect script psychology, the workshop provided a clear framework for students to apply to the development of their soft skills during their placements.
During this interactive seminar Dr Paul Marshall, who played a key role in the development and delivery of the workshops, will:
outline some of the key "hard" concepts in the framework that you can adopt to improve your "soft" skills
report on early feedback from the workshops including reflections on comments like "Why aren't all students taught this stuff in first year?"
demonstrate some of the experiential components of the workshop that are used to develop competencies in communication, accountability and teamwork.
Presenter: Dr Paul Marshall, Director at CDRS
This event is brought to in conjunction with the Centre for Engineering Leadership and Management (CELM).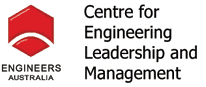 Download the flyer for more information
Members can access the presentation kindly provided by the speaker here (*1.5 MB attachment).
You can access the papers referred to by Paul here: