Date:
Tuesday, May 7, 2019 - 17:30
Presenter:
Dr. Patrick Hartley, Mr Martin Hablutzel & Mr Tim Forcey
Venue:
Engineers Australia, level 31, 600 Bourke Street Melbourne
Event Details:
The Sustainable Hydrogen/Ammonia Economy
Clean hydrogen is a versatile energy carrier and feedstock that can enable deep decarbonisation across the energy and industrial sectors. Australia has the resources and skills to build an economically sustainable domestic and export Hydrogen/Ammonia industry using electrolysers powered by renewable electricity. Hydrogen can help meet emissions targets by replacing fossil fuels in transport, mining and power generation, and provided energy security. Ammonia produced from Hydrogen can be stored and transported internationally, and converted back to Hydrogen to power trains, heavy transport ,mining machines, ships and industrial processes.
The seminar will discuss the current production technologies and costs, and the Engineering profession's role in influencing Government, Industry, and the community to ensure rapid transition to an economically sustainable domestic and export Hydrogen energy system.
Presenters will focus on:
The National Hydrogen Roadmap - Pathways to an economically sustainable hydrogen industry in Australia..
Hydrogen for Australia's future - Brief for COAG Energy Council by Hydrogen Strategy Group and opportunities for Australia for hydrogen exports.
Presenters:
Dr. Patrick Hartley Research Director, Oil Gas and Fuels, CSIRO.
Mr Martin Hablutzel, Head of Strategy, Siemens Ltd.
Mr Tim Forcey, Climate and Energy College, University of Melbourne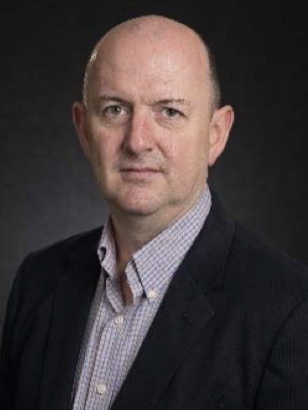 Patrick Hartley is the research director of the Oil, Gas and Fuels research program within CSIRO's Energy Business Unit. The program comprises 85 research staff and students working on applied research projects which span the energy resources value chain, with a particular emphasis on the sustainable development of Australia's petroleum resources and on the associated challenges of large scale carbon dioxide storage.
In 2018, he established CSIRO's Hydrogen Energy Systems Future Science Platform. This major initiative focusses on addressing research challenges which underpin the development of hydrogen energy value chains in Australia. During this time, he co-led the formulation of CSIRO's 'National Hydrogen Roadmap, and, with the Chief Scientist of Australia, the briefing paper 'Hydrogen for Australia's Future' which was presented to the Council of Australian Government's (COAG) Energy council in August 2018.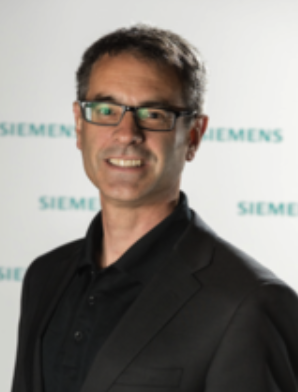 Martin Hablutzel has worked across all divisions from electricity generation, transmission, distribution and smart grid to the efficient application of electrical energy through automation and digitisation.
Martin began his career at the (then) Hydro Electric Commission in Tasmania, joining Siemens in 1997 as a protection and control engineer. Subsequent roles in project engineering, project management, asset management, sales, marketing and executive management have given Martin broad exposure to the deployment of electrification, automation and digitalisation in diverse industries including utilities, resources, infrastructure, transportation and manufacturing. Martin holds a degree in electrical engineering from the University of Tasmania and an MBA from Deakin University.
Martin will present "Water, the Coal of the future" (Jules Verne 1874) covering the technology and performance of Silyzer Proton Exchange Membrane electrolyser, cost of hydrogen, energy balance, water supply, applications and current projects. He will cover the management and use of hydrogen in power stabilisation, remote power, and heavy transport and the scalability of PEM's for large export facilities.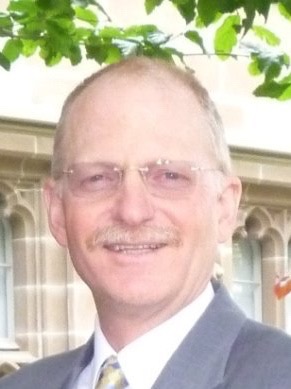 Tim Forcey is a Chemical Engineer with over 30 years experience in the oil and gas and petrochemical industries. He has acted as the Queensland Gas Pipeline commercial manager for Jemena, as Facilities and Operations Advisor for BHP in the Esso Bass Strait joint venture, and as Gas Principal for the Australian Energy Market Operator (known as AEMO).amongst other roles. More recently he has acted as an energy researcher and commentator with the University of Melbourne where he has investigated the climate impacts of, and alternatives, to fossil gas.
His presentation Two faces of Hydrogen Blue or Green? will cover the huge opportunity for Australia in production and use of renewable hydrogen, but also warn of the efforts underway by the fossil fuel industry to co-opt the idea of hydrogen to sustain its business as usual…