Date:
Tuesday, May 7, 2019 - 17:30
Presenter:
Dr. Patrick Hartley and Mr Tom Campey
Venue:
Engineers Australia, level 31, 600 Bourke Street Melbourne
Event Details:
The Sustainable Hydrogen/Ammonia Economy
Clean hydrogen is a versatile energy carrier and feedstock that can enable deep decarbonisation across the energy and industrial sectors. Australia has the resources and skills to build an economically sustainable domestic and export Hydrogen/Ammonia industry using electrolysers powered by renewable electricity. Hydrogen can help meet emissions targets by replacing fossil fuels in transport, mining and power generation, and provided energy security. Ammonia produced from Hydrogen can be stored and transported internationally, and converted back to Hydrogen to power trains, heavy transport ,mining machines, ships and industrial processes.
The seminar will discuss the current production technologies and costs, and the Engineering profession's role in influencing Government, Industry, and the community to ensure rapid transition to an economically sustainable domestic and export Hydrogen energy system.
Presenters will focus on:
The National Hydrogen Roadmap - Pathways to an economically sustainable hydrogen industry in Australia..
Hydrogen for Australia's future - Brief for COAG Energy Council by Hydrogen Strategy Group and opportunities for Australia for hydrogen exports.
REGISTER HERE (Link coming soon)
Presenters:
Dr. Patrick Hartley Research Director, Oil Gas and Fuels, CSIRO.
Mr Tom Campey, General Manager, Strategy Australian Renewable Energy Agency (ARENA).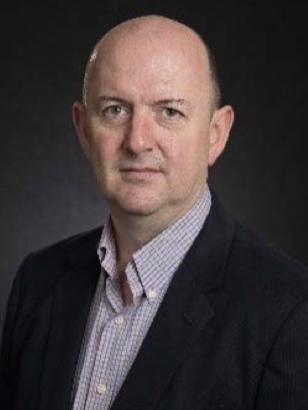 Patrick Hartley is the research director of the Oil, Gas and Fuels research program within CSIRO's Energy Business Unit. The program comprises 85 research staff and students working on applied research projects which span the energy resources value chain, with a particular emphasis on the sustainable development of Australia's petroleum resources and on the associated challenges of large scale carbon dioxide storage.
In 2018, he established CSIRO's Hydrogen Energy Systems Future Science Platform. This major initiative focusses on addressing research challenges which underpin the development of hydrogen energy value chains in Australia. During this time, he co-led the formulation of CSIRO's 'National Hydrogen Roadmap, and, with the Chief Scientist of Australia, the briefing paper 'Hydrogen for Australia's Future' which was presented to the Council of Australian Government's (COAG) Energy council in August 2018.
Tom Campey is the General Manager of Strategy at ARENA. In this role he helps ARENA decide where to focus its financial assistance and related efforts to best achieve ARENA's objectives.
Prior to ARENA, Tom worked at the CSIRO, where he led a project to develop a roadmap for low emissions technologies in Australia. Before CSIRO, Tom spent five years at McKinsey & Company, focused mainly on strategy, serving clients in a wide range of industries including energy, mining, banking and retail.
Tom holds a Bachelor of Engineering (Mechanical and Space), a Bachelor of Science (Physics) and a PhD (Physics) from The University of Queensland.