Nominations for the 2019 Award are now open.
About this Award
The Young Environmental Engineer of the Year award is presented by the Environmental College of Engineers Australia to acknowledge and reward young environmental engineers who have:
Engineering competence
Demonstrated leadership skills including leadership of teams
Positive/notable outcomes from their engineering work
Creativity/innovation
Community service to industry, the profession and/or society
The Environmental College is currently undertaking a project to define the graduate outcomes for environmental engineering for the next 10 years and is looking for input from young environmental engineers. Winners of this award may be approached by the College Board to provide assistance where necessary to complete this project.
Nomination Criteria
Nominations must include:
CV (maximum 2 pages); and
A supporting statement (maximum 1500 words) which is to address how your current role in environmental engineering contributes towards the criteria for this award. In your statement please demonstrate your leadership skills, how your role has made a positive impact to your engineering work and any notable outcomes or innovations as a result. Please demonstrate areas of community service to the industry, the profession and/or society.
Submission Guidelines
Nominations must include:
Completed Nomination Form
Nominee's current CV including employment history and achievements
Nominee's current Biographical Information
Nominee's portrait photo
Terms and Conditions
Applicants must:
be a current financial member of Engineers Australia;
be a practising engineer that graduated less than 5 years ago; and
currently reside in Australia.
Download the 2019 Environmental Awards Nomination Form here.
For Nomination Criteria and Terms and Conditions please visit the Engineers Australia website.
Presentation of Award
The Award consists of a framed certificate and is presented at an appropriate Conference. The recipient will also receive complimentary registration, flights and accommodation to attend the conference.
---
2018 Winner
Dean Clausen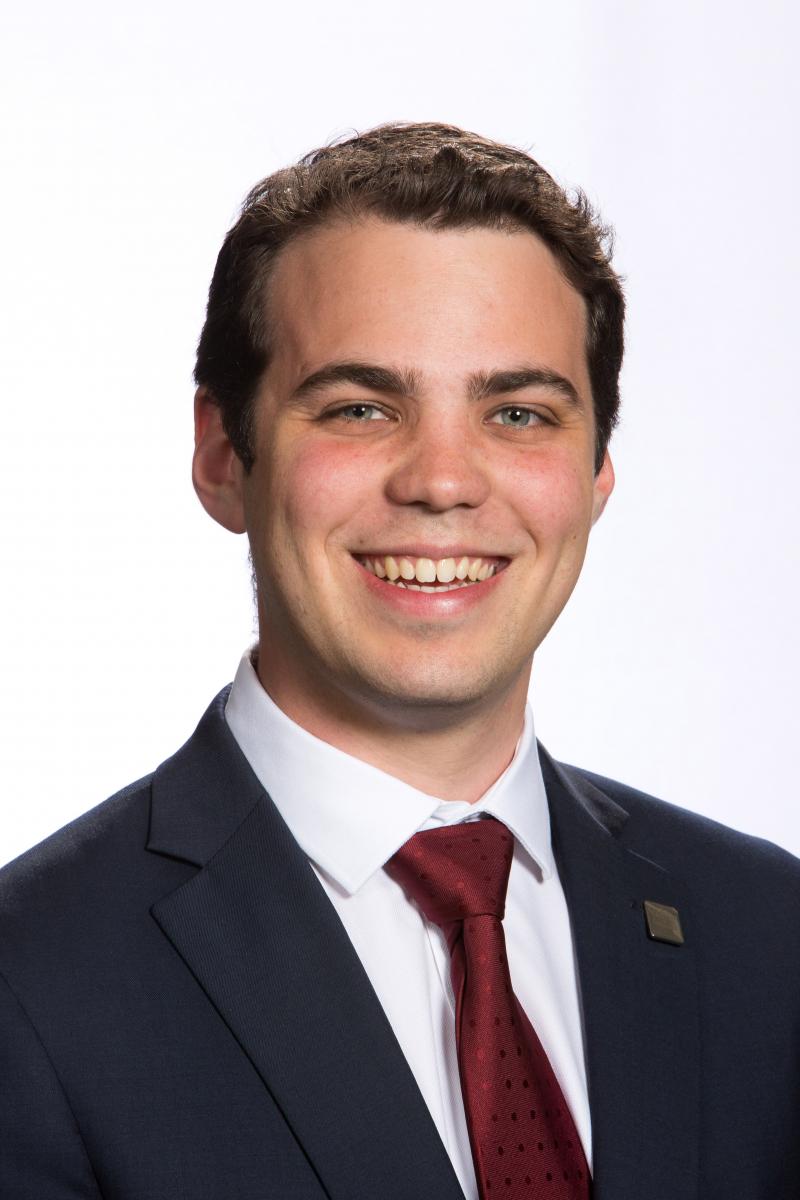 Councillor Declan Clausen was elected to Newcastle City Council at a by-election held in Ward 3 in February 2015, and represents the Labor Party. He was re-elected to Council and elected Deputy Lord Mayor in September 2017. He is the youngest person to hold of the Office of Deputy Lord Mayor in the City's 220 year history. Declan is an energetic and committed local who is passionate about sustainability and renewing pride in Newcastle.
In 2013 Declan was named Newcastle's Young Citizen of the Year, for his efforts to improve sustainability. Declan made use of the position of Young Citizen to highlight the important work being undertaken by Newcastle City Council residents to better our community. From 2013 to 2015, Declan wrote a weekly opinion column in the Newcastle Post Newspaper, a newspaper that is distributed to 140,000 households each week.
Declan is active within a number of local community groups. He was trained as a Climate Reality Leader by Former US Vice President Al Gore.
Declan is an active member of the Labor Environment Action Network
---
2017 Winner
Rebecca Dracup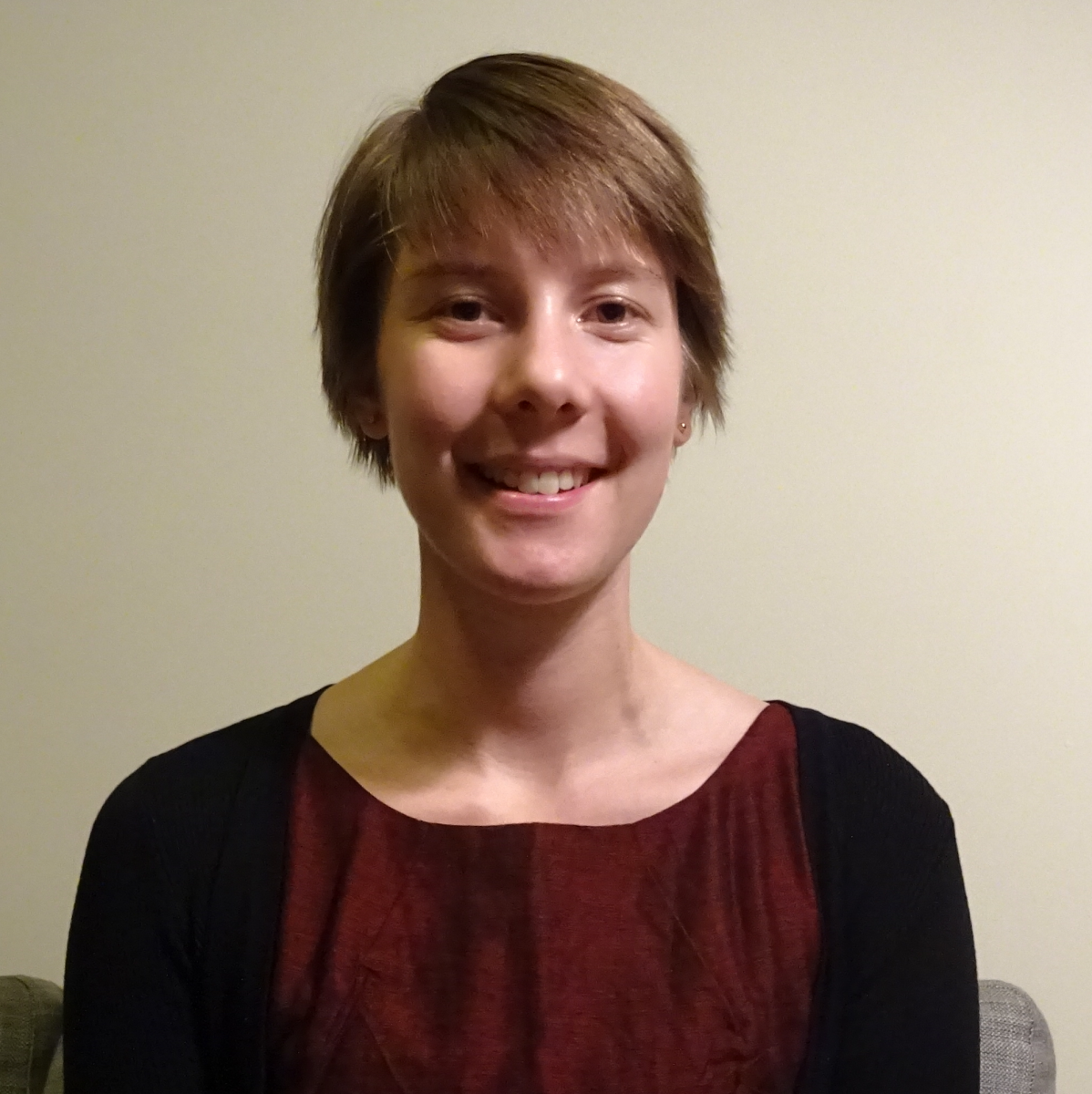 Rebecca is a sustainability engineer with Wood and Grieve Engineers in Sydney. She is the Life Cycle Assessment specialist in Wood and Grieve, providing detailed environmental impact assessments for the lifetime of buildings, and played a central role in the development of CChangeAP [pronounced "see change app"], a free online tool for developing climate change risk assessments and adaptation plans.
Rebecca has been the go-to Green Star Accredited Professional for two projects, which have both successfully achieved 6 Star Green Star Ratings on-time and within budget. Recently, Rebecca has joined her office up to the City Switch program to encourage and promote environmental initiatives within the company. She has completed a bin audit, implemented a herb garden, and increased the number of recycling bins in the office.
Outside of work, Rebecca was an elected general committee member on the Young Engineers Australia Sydney Committee for the year 2016 to 2017 and ran a successful breakfast event on professional judgement and legal liability. She has mentored 3 university students since arriving in Sydney, and is herself a mentee in the Engineers Australia Women in Engineering program.
Rebecca enjoys photography, trail running, and is constantly inspired by the amazing people in Engineers Without Borders.
---
2016 Winner
James McCarthy-Price MIEAust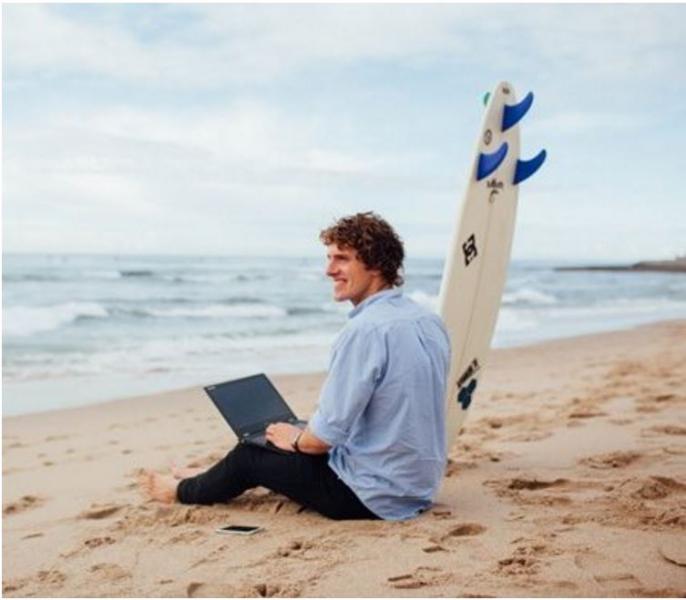 James McCarthy-Price is an avid environmentalist passionate about making the most of our oceans. He is a national-level windsurfer, environmental engineer and social entrepreneur. James grew up in Esperance, a coastal town in rural Western Australia, and since then has been near-inseparable from the ocean.
James is a recent graduate of the Masters of Professional Engineering at The University of Western Australia, and has also studied at Stanford University and the Universita di Bologna.
James is currently working with the innovative Perth-based Bombora Wave Power team to produce the world's first commercial wave energy converter. In 2016 James was relocated to Lisbon, Portugal to establish Bombora's European office. James is currently leading the environmental permitting campaign for Bombora's flagship 1.5MW project in Peniche.
In 2017 he will also support with the business development of Bombora's European project pipeline. James is excited to discover how Bombora's mWave converters can be optimally positioned to both maximise energy extraction and improve local surfing conditions.
---
2015 Winner
Clare Stephens MIEAust CPEng
Clare Stephens is a surface water engineer at Jacobs with four years' experience in hydrologic and hydraulic modelling. She has contributed to a range of projects including the innovative Flinders Highway Flood Study, which defined a new method for assessing flood performance of linear infrastructure. She has also worked on large infrastructure projects including the Gateway Motorway and Pacific Highway upgrades. Clare has contributed to community flood studies and flood risk management in Brisbane, Toowoomba, the Lockyer Valley and regional NSW.
Clare was the Queensland President of Engineers Without Borders Australia in 2014 after holding other executive roles since 2012. She has also contributed to community outreach at Jacobs, including through her current role as liaison between Jacobs and Beacon, an organisation that works with disadvantaged students to prepare them for meaningful work. During university, Clare was a Dean's Excellence Scholar at the University of Queensland and a Queensland Resource Council Student Ambassador.
---
Further Information
For more information, including how to submit your application, please visit the Engineers Australia Environmental College Board website.
Submissons for the 2016 Award close COB Tuesday 2 May 2017.