The 16th Annual Queensland Environmental Student Award Night was hosted by the Queensland University of Technology and held at the Science and Engineering Centre (also known as The Cube) at QUT's Garden Point campus on 28 October 2015.
The evening showcased thesis projects being undertaken by Queensland undergraduate students studying environmental science, environmental management and environmental engineering at Qld universities as follows:
Timothy Ketterer - Queensland University of Technology
Application of GPS-Lagrangian Drifters to Shallow Water Fluid Dynamics
Jacob Thorne - Griffith University
Thermophilic Anaerobic Digestion of Sugarcane Bagasse
Sam Watson - Griffith University
EvaluatIion of photocatalytic activities of SiC for water purification
Geraldine Terada-Bellis - University of Queensland
Sediment and Water Budget for Lakes Somerset and Wivenhoe for the 2011 Flood in SEQld
Connie Coverdale - University of Southern Queensland
Soil Nitrogen Supply Rates during a Cotton Season
Jamie McIntyre - University of Southern Queensland
Monitoring and Removal of Natural Organic Matter from Toowoomba Water Sources
Congratulations to the winning students who tied for first place:
Ms Connie Coverdale (USQ) and Ms Jamie McIntyre (USQ)
The success of this event relies on the support of the engineering industry, both through participation and financial support. Funds are used to subsidise transportation costs for regional students, and to provide a small cash prize to winning students. Venue and catering costs were provided through the kind support of the host University.
SENG and WMAA would like to thank our generous sponsors of the evening. These were:
Host university and Gold sponsor: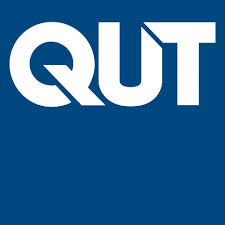 Gold sponsor:
Silver sponsor:
JJ Richards
Our thanks go to Professor Les Dawes, from the School for Earth, Environmental and Biological Sciences within the Science and Engineering Faculty of QUT who put an enormous effort in to organise the event.
We would also like to thank Queensland University of Technology 3rd year Engineering students who assisted with the event organisation - Elliott Martin, Fergus Mactaggart and Dan Winter. Elliott and Fergus did a great job MC'ing the evening.
Thank you to Dr David Moy of WMAA for his continued support, and to the esteemed judges on the evening: Dr Andrew King (SENG), Richard Oakley (Logan Waste Services and WMAA) and Sandy Stewart (SENG).