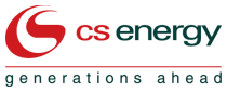 The 10th Annual Queensland Environmental Engineering Student Awards Night was hosted this year by Griffith University on Wednesday 21 October 2009. (Event flyer)
The evening showcased thesis projects being undertaken by Queensland undergraduate students studying environmental science, environmental management and environmental engineering in 2010 within SEQ as follows:
Katrina Bukauskas – Queensland University of Technology
Emerging technologies for sanitation and human waste disposal based on communities of Tonle Sap Lake Cambodia
Elizabeth Coffison – Griffith University
Development of site based management plans for wastewater pump stations
Genevieve Mortimer – University of Queensland
Investigate whether LCA can be used as a tool in the EIA process to improve the effectiveness of the assessment
Lee O'Connor – Southern Cross University
Assessment of nutrient management of a subtropical dairy farm
Benjamin Taylor – University of Southern Queensland
Increase the accuracy of rainwater tank hydrologic yield and reliability determination throughout Queensland
Sarah Ross – Griffith University
Air emissions inventory
Rosanna Sanderson - University of Queensland
Congratulations go to the winner Benjamin Taylor from the University of Southern Queensland, and the runner up Rosanna Sanderson.
Benjamin has been put forward as the Qld nominee for the SSEE National Student Award for 2010.
SSEE and WMAA would like to thank our generous sponsors of the evening.
These were:
Gold
CS Energy Sinclair Knight Merz Thiess Services Griffith University
Silver
Douglas Partners Bligh Tanner
Bronze
University of Queensland